You are here: Help » Searching » Projects
Searching (Projects)
A full list of our projects with brief decriptions can be found by clicking . If you are interested in identifying projects specific to certain criteria you can use the search tool . This page can be found by clicking the "Search" link in the main menu, and then the Project Search tab (Figure 1).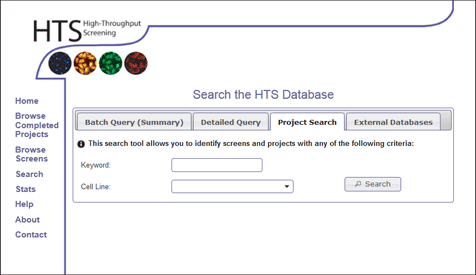 Figure 1 - Project Search Tool.
This allows you to identify projects by:
The list of projects is displayed as in the browsing view. The project title provides a link to the Project View of each associated project.